1. DEPOSITS & PAYMENTS:
All packages must be prepaid. On confirmation of the travel arrangements, a non-refundable deposit of 30% is required to secure the reservation. Full payment must be received 4 weeks prior to departure. Muddy Paws Travels reserves the right to cancel any reservation which has not been paid for in full by due date. Quotations are subject to daily currency fluctuations. Package costs are only guaranteed once full payment has been received except where subsequent increases are beyond the control of Muddy Paws Travels.
Accepted payment methods include bank transfer or cash. For payment by bank transfer, please make sure bank charges are for your account. In making payment you confirm that you have received, read and accepted these Terms & Conditions.
2. SPECIAL REQUESTS:
These should be specified at time of booking. We will endeavour to assist with these but cannot guarantee such. Please provide us with dietary requirements.
3. PACKAGE EXCLUSIONS:
Package quotes exclude all items of a personal nature (e.g., laundry, bar) unless otherwise stated.

4. CANCELLATIONS:
Packages: In the event of cancellation of a package for any reason the following cancellation charges will be levied in most cases: More than 4 weeks prior to departure: 30% of total price. 2-4 weeks prior to departure: 50% of total price. 0-2 weeks prior to departure: 100% of total price. Some of our suppliers may have stricter cancellation policies to which Muddy Paws Travels  and ultimately our clients have to adhere.
5. REFUNDS:
Refunds will not be given for unused services nor if client is a no show.
6. DELAYS :
Muddy Paws Travels cannot be held responsible or liable for any delays prior to departure or during the course of any tour, whether brought about by technical difficulties, strikes, adverse weather conditions or any other foreseen/unforeseen circumstances, unless such delays are directly caused by Muddy Paws Travels negligence. Expenses incurred relating to delays other than those caused by Muddy Paws Travels' negligence are for the passenger's account.
7. TRAVEL DOCUMENTS (passport, visa, health):
The onus is on each passenger to check that all travel documents are in order. This includes passport validity (minimum of 6 months after intended return date and a minimum of 2 blank pages); visa requirements; vaccinations; re-entry permits etc. Muddy Paws Travels does not accept any responsibility for any consequences whatsoever resulting from a passenger's failure to ensure that he/she has complied with the necessary requirements.
8. VOUCHERS AND TICKETS:
Documentation will only be prepared on receipt of full payment.
9. INSURANCE:
Passengers travelling with Muddy Paws Travels are required to take out comprehensive travel insurance that covers cancellation & curtailment of trip, illness, baggage loss & default. By reading these Terms & Conditions, it is assumed that the passenger has insurance.
10. LIABILITY & RESPONSIBILITY:
Muddy Paws Travels, in making arrangements for transportation, conveyance, hotel accommodation or any other service, acts as agent only and is not liable as a principal. Muddy Paws Travels shall not be liable for any injury, death, loss, damage, accident, delay or inconvenience, howsoever caused, during any journey, tour, residence or other facility arranged or booked by Muddy Paws Travels.
11. POSSIBLE CHANGES:
Muddy Paws Travels and its service providers reserve the right to cancel any reservations prior to departure; in which event any payments made will be refunded without any further obligation. The duration of the package may have to be extended or curtailed owing to unforeseen changes in transportation schedules. Any resultant expense shall be borne by the passenger and any saving refunded. For all packages, the right is reserved to substitute hotels of a similar or higher category at no additional cost to the passenger.
12. AIRLINE RESPONSIBILITY:
The airline concerned is not to be held responsible for any act, omission or event during the time the passengers are not aboard their aircraft. The passenger ticket in use by the airline, when issued, shall constitute the sole contract between the airline and purchaser of these tickets and/or passenger.
13. RECONFIRMATION:
Passengers are reminded to reconfirm flight reservations and timings at least 72 hours prior to departure with the airline concerned. Failure to do so may result in the cancellation of your reservation.
14. AMENDMENTS:
Muddy Paws Travels reserves the right to charge an amendment fee to confirmed reservations in addition to any cancellation charges which may be applicable.

Off Simon Mwansa Kapwepwe, Twin Palms, Lusaka, Zambia
info@muddypawstravels.com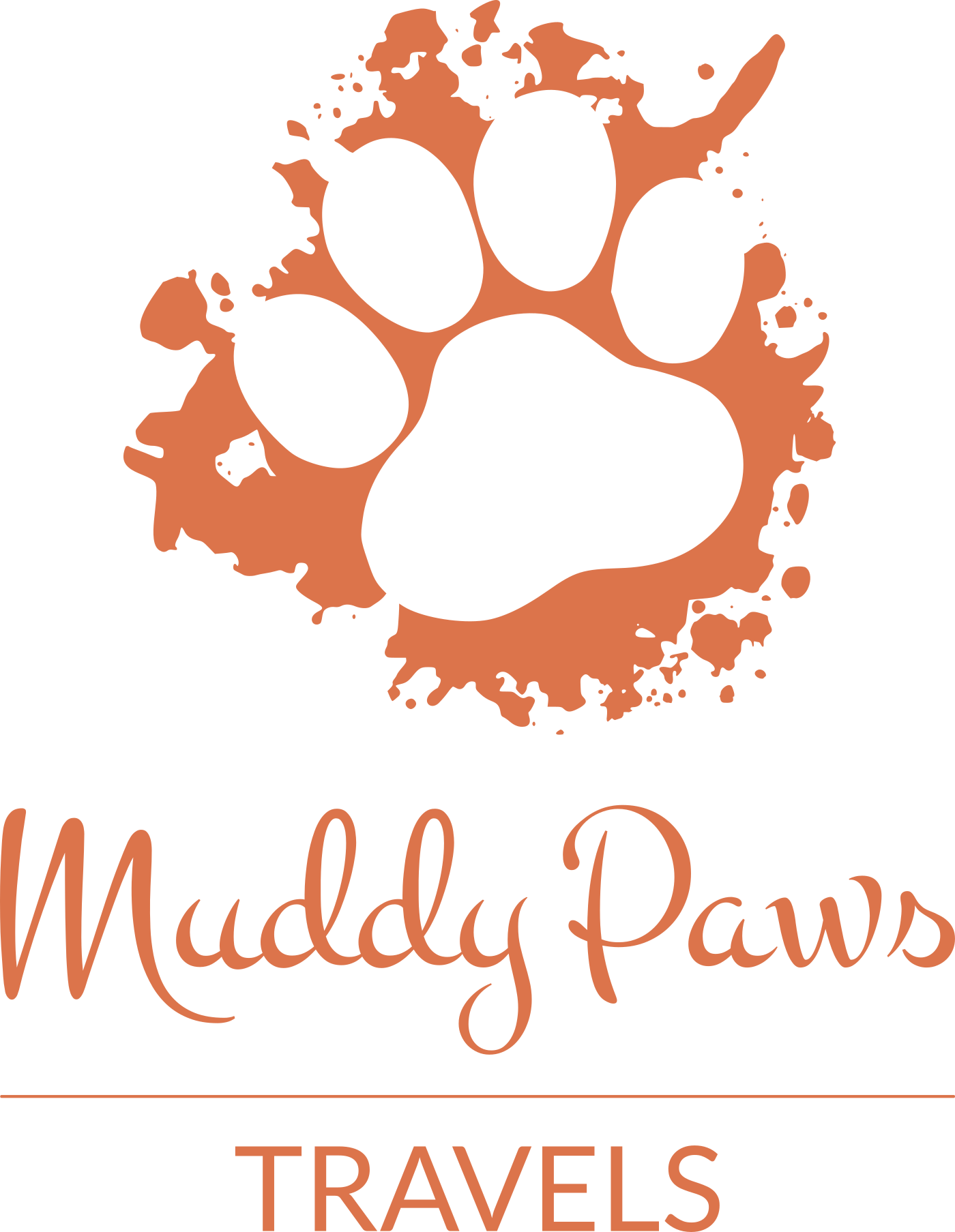 Off Simon Mwansa Kapwepwe, Twin Palms, Lusaka, Zambia
muddypawstravels@gmail.com